The Client: Oprah & Gratitude
Louie Schwartzberg is an award-winning cinematographer, director and producer whose notable career spans more than three decades providing breathtaking imagery using his time-lapse, high-speed and macro cinematography techniques. His recent theatrical releases include the 3D IMAX film Mysteries of the Unseen World with National Geographic, narrated by Forest Whitaker, and the pollination documentary Wings of Life for Disneynature, narrated by Meryl Streep. Designed to inspire, educate and evolve our perspective on the world, Schwartzberg creates and curates Moving Art™ videos. Louie's three TED talks have gone viral with over 47 million combined views.
To experience a small dose of the magic we created… click here or scroll to the bottom of this page…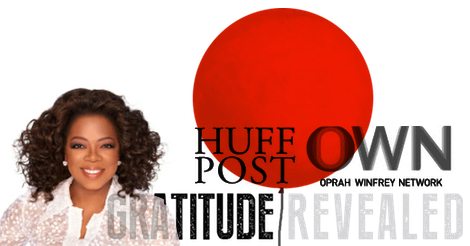 The Challenge: Measure the Global Impact of Gratitude
With the help of a generous Templeton Grant and strategic partner Oprah Winfrey, Louie was challenged to produce statistical proof of the global impact of gratitude through the creation of 15 short films. It was of utmost importance to create a website that would express this mighty intention in a unique and refreshing way – no small feat when dealing with such an ambiguous subject matter as "gratitude"!
The website had to capture your attention visually. It had to capture and build an immediate audience. It had to be able to withstand global traffic and host 15 projects with numerous large file media assets.
It had to be stunning and impressive, worthy of catching the eye of our greatest global iconic leaders. And, of course, it had to be cool. I wanted this project to be a vehicle with which Louie could reach a new audience: younger, hipper, edgier. This could be his way of establishing a timeless brand, bigger than himself. This was his future.
JOURNEY THROUGH TIME & SCALE
We are all born with a sense of wonder. Sometimes it's triggered by astonishing feats. More often, we experience wonder by truly seeing the world around us.
EXPLORE PROJECTS
Wonder & awe allow us to transcend the ordinary
We are overcome with a sense of being small in the grand universe. We're unaware of past or future. We are, as they say, in the moment. We use the word breathtaking to describe it because it actually takes our breath away.
EXPLORE PROJECTS
Wonder inspires us to open our hearts & minds
Beauty is nature's most powerful way of protecting itself, because we protect what we love.
EXPLORE PROJECTS
Wonder engenders gratitude and love.
EXPLORE PROJECTS